A day trip for the office
— 17 Jul 2018, 10:49 by Default Admin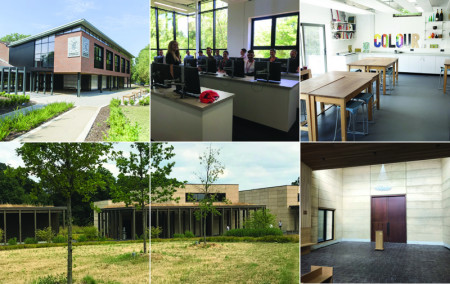 cube_design spent last Thursday visiting their newly finished extension and refurbishment at the Haberdashers' Aske's Boys' Preparatory School in Elstree, Hertfordshire. The team received a warm welcome from the School and spent a couple of hours enjoying the beautiful buildings and campus surround.
Just a stones throw from the School, cube_design then visited the new Bushey Cemetery. Completed in 2017, the 16-acre site is one of serenity. The two prayer halls and associated buildings, constructed from stone, timber and beautiful detailing, offer visitors a sensitive and calming atmosphere.
We were blessed with great weather, great company and a fantastic meal to end the day.